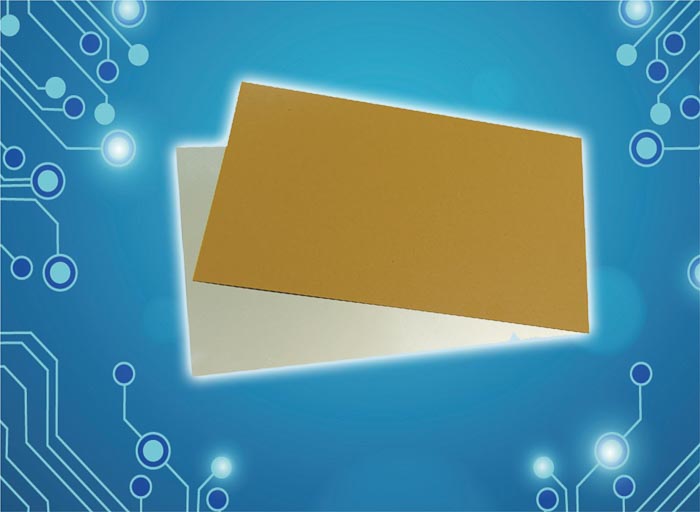 Application: Back-Drill (Step drill), FPCB, micro-holes drilling.
Thickness: 0.30-0.50mm
Al-thickness: 0.01-0.03mm Density: ≥1300 kg/m3 
Warpage: ≤1.5 of diagonal
Standard Size:  As requested
1. The electric aluminum-foil-layer & insulating resin layer are combined closely, which can avoid warping, and improve the positioning accuracy of the drilling depth.
2. The aluminum foil has lower surface roughness than copper foil, it can support high positioning accuracy.
3. The insulation layer is made of special resin and process, that can reduce warping.